2017 Annual Business Meeting   &
NJLLA's 30th  Anniversary  Celebration!
Thursday, May 11, 2017
 Keynote Speaker: Lucy Curci-Gonzalez, Executive Director, New York Law Institute
  "I Get By with a Little Help from My Colleagues:
Top Ten Reasons to Join Your Professional Association"
Lucy is a forward-thinking leader with three decades of experience in the law library field. She is an active member of AALL & PLLIP, LLAGNY, NJLLA and LLSDC.
DATE: Thursday May 11, 2017
PLACE: NJ Historical Society
52 Park Place  Newark, NJ
(convenient to Military Park Garage)
Directions:  www.jerseyhistory.org/howtogetthere.html
TIME:            11:00 am – 2:00 pm
AGENDA:
11:00 am -12:00 pm:      NJLLA Annual Business Meeting & Election
12:00 pm to 12:30 pm:   Speaker
12:30 pm to 1:15 pm:      Lunch
1:15 pm:                            Research Library Tour & Exhibits (optional)
(World War I, Louis Bamberger, Ebb &  Flow, 50th commemoration of Newark Riots)
Please arrive promptly.
This program was generously supported by
LexisNexis Librarian Relations Group.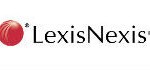 COST: Members: $10.00           Students: $5.00       Non-Members: $20.00
RSVP:  by Friday, May 5, 2017

Community Service Project: Ronald McDonald House of New Brunswick
Wish List:
Visa/MC/Amex, Staples, Target, Amazon, Stop & Shop, Bed Bath & Beyond, & Costco gift cards in increments of $10; coffee pods, paper towels, heavy duty paper plates (no Styrofoam), masking tape, pudding cups, solid white albacore tuna, heavy duty plastic cutlery, double-sided tape, packages of individual cereal boxes.  Thank you!
Please make your check payable to: New Jersey Law Librarians Association
Mail to:
Johanna Bizub
Prudential Insurance
751 Broad Street  NJ-01-04-13
Newark NJ  07102-3714
email: jbizub@prudential.com  or call 973-367-3175