AALL Blog Events
810 Broad St., Newark, NJ 07102
Map
2016 Annual Business Meeting & AALL Visit
Join us for our Annual Meeting at one of Newark's most exciting new venues and a one-of-a-kind rooftop bar and lounge, SkyLab at Hotel Indigo. We will be joined by Holly Riccio, Immediate Past President of the American Association of Law Libraries (AALL).  Holly is the Director of Knowledge Management at Nossaman LLP in the San Francisco Bay area, where she manages the development and implementation of innovative strategic initiatives firm wide and oversees all aspects of the Firm's daily library operations.
DATE:                Thursday, May 5, 2016
LOCATION:     SkyLab at Hotel Indigo
810 Broad St., Newark, NJ
TIME:                12:00 p.m. – 3:00 p.m.
Agenda
Lunch:  12:00 – 1:15 p.m.
Program: 1:15 – 2:00 p.m.
Annual Business Meeting & Election: 2:00 – 3:00 p.m.  See nomination slate below
Please arrive promptly so that you can enjoy lunch & networking 
COST:             Members: $25.00        Students: $15.00         Non-Members: $35.00
RSVP: by Friday, April 29, 2016 
This program is generously sponsored by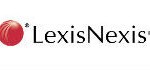 Community Service Project:
New Brunswick Ronald McDonald House: A "home away from home" for families of seriously ill children receiving care at local medical facilities.
Heavy duty paper plates & bowls; to-go food storage containers; small bottles of blowing bubbles; white non-slip shelf liner; packages of snack size wrapped cookies, nuts, granola bars, fruit bars and snack size bags of chips (all kinds). Gift cards for Target, Stop & Shop, Bed, Bath & Beyond and Costco.
Check donations (made payable to The Ronald McDonald House) are also gratefully accepted.
RSVP for the Event with a check payable to: New Jersey Law Librarians Association 
Mail to: Kathy Taggart, Lowenstein Sandler, 65 Livingston Ave., Roseland NJ, 07068
email: ktaggart@lowenstein.com or call 973-422-6442
2016 Annual Meeting Flyer (PDF)
2016-2017 Nomination Slate (PDF)
NEW JERSEY LAW LIBRARIANS ASSOCIATION
2016 -2017 NOMINEES FOR OFFICE
In accordance with Article IX, Section 1 (b) of the bylaws, the Nominating Committee is pleased to present its candidates for the following offices:
PRESIDENT
(Appointed automatically by succession.)
Joanne Murphy
Saiber LLC
Florham Park, NJ
VICE-PRESIDENT/PRESIDENT-ELECT
Sheryll Rappaport
McCarter & English LLP
Newark, NJ
PAST PRESIDENT
(Appointed automatically by succession.)
Dianne Oster
Seton Hall Law Library
Newark, NJ
TREASURER
(Appointed to a 2 year term.)
Anne Shulman
Riker Danzig Scherer Hyland & Perretti LLP
Morristown, NJ
SECRETARY
Rebecca Kunkel
Rutgers Law Library
Newark, NJ
MEMBERS-AT -LARGE
Johanna Bizub
Prudential Insurance Company
Newark, NJ
Leigh DeProspo
Greenbaum, Rowe, Smith & Davis LLP
Iselin, NJ
ADDITIONAL NOMINATIONS:
The Nominating Committee solicits the membership for input during the selection process and it is deemed that the nominees presented are the candidates of the membership. However, any member in good standing in the Association may make additional nominations by petition. The member must contact the President at least 30 days prior to the annual meeting, submitting the petition in writing, endorsed with the signatures of at least 10 other members, as specified in Article IX, Section 1 (c) of the Association's bylaws.
ELECTIONS: 
Election of officers will occur at the Association's annual business meeting on May 5, 2016.